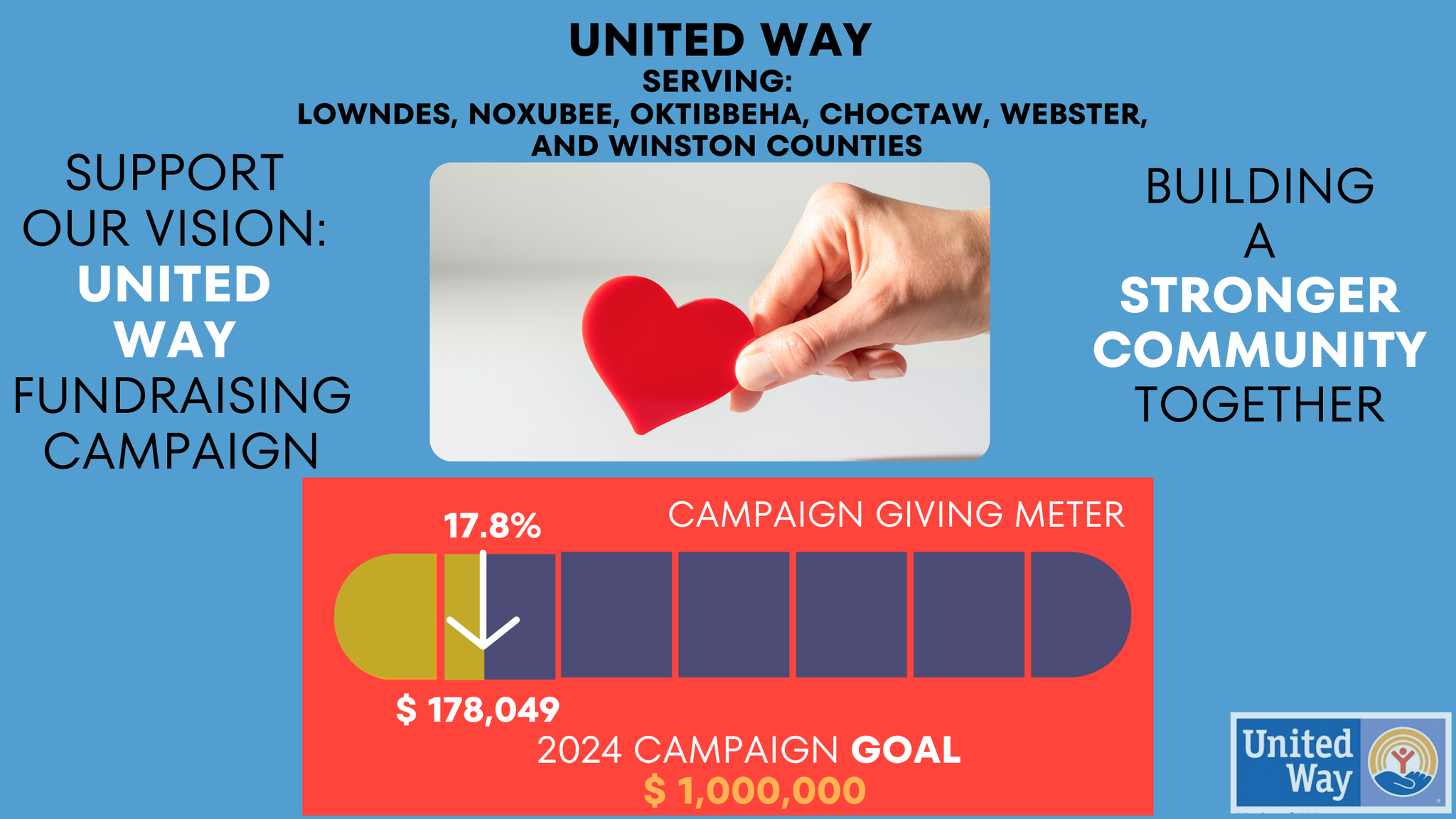 We are on a mission to make a multi-million-dollar difference, and we need YOU to be a vital part of this transformative journey! By joining our United Way campaign, you're not just contributing to a number; you're investing in the heartbeat of our community.
Supporting United Way means fueling programs that tackle key issues head-on. From education initiatives to health services and community development, your contribution has a direct impact on lives. Together, we empower individuals, strengthen families, and uplift the entire community.
Imagine the possibilities: scholarships for bright minds, access to essential healthcare, and initiatives that break barriers for a brighter future. Your support amplifies the reach of these programs, creating a ripple effect that reverberates through the entire community.
Let's achieve something extraordinary together! Join our United Way campaign and help us reach our million-dollar goal. Your contribution matters, and together, we can build a community where everyone thrives.