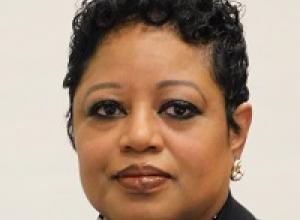 Finance Chair
Shelter Insurance/Priscilla G. King Agency, Inc.
Priscilla Gardner King is a multi-line insurance agent with Shelter Insurance Companies in Columbus, MS.  She has served in this capacity since January 1998.  In January 2007, she became an adjunct professor at Mississippi State University/Finance and Economics Department where she teaches insurance courses. She is also a United States Army Veteran.
Professionally, Priscilla King is a member of the National Association of Insurance and Financial Advisors and the National African American Insurance Association. Priscilla King is a Life Underwriter Training Fellow, Financial Services Certified Professional, and a Certified Financial Services Security Advocate.
Priscilla King is a current board member of the Mississippi State University Black Alumni Advisory Council, Vice President of the Mississippi State University Lowndes County Alumni Chapter, a member of Alpha Kappa Alpha Sorority, Incorporated and a member of Abundant Life Christian Church.  
Priscilla King received a Bachelor of Professional Accountancy from Mississippi State University in 1994, and a Master of Business Administration in 1995.  She is currently pursuing her Doctorate of Business Administration.
Priscilla King is a lifelong resident of Columbus, MS and is married to Anthony King.  They are parents of a teenage daughter, Sarah Ashley. Priscilla enjoys reading and traveling.  (last updated in 2022)